Our first retail tenant is rockin' and rollin' at River House in Broad Ripple. We are thrilled to be welcoming [solidcore] to the River House family and know you'll love them just as much as we do!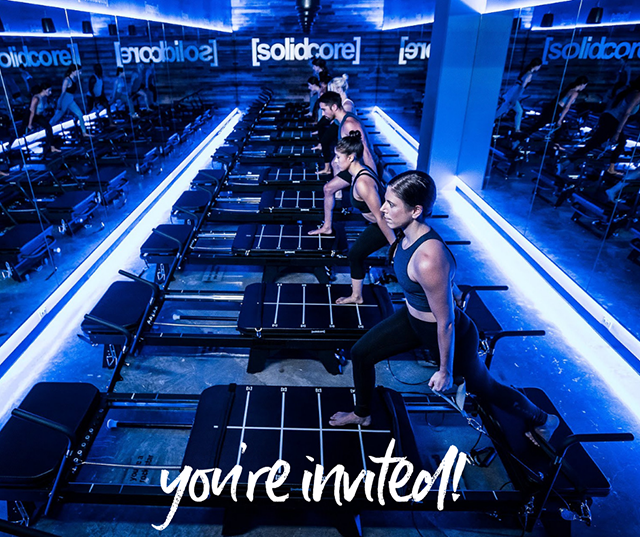 Never heard of [solidcore]? [solidcore] is unlike most workouts. Thanks to [sweatlana], our trust reformer, you'll get a full body workout where you strengthen muscle and burn body fat. Through a 50-minute workout, you'll complete slow and controlled resistance training moves to beak down your slot-twitch muscle fibers to create long, lean muscle tone. The goal of the workout? Reach muscle exhaustion with each move you make.
The [solidcore] studio is located on the south side of the building near McDonalds. There's amble, free parking around the entrance, which is also key-code locked, so be sure to read your [solidcore] email prior for the code after you sign up for class. Speaking of class, you're first one is free! Brooke and her team would love to show you how [sweatlana] works and what to expect during class. With energizing music, a hands-on assisted coach, and motivating class members, this is the newest and hottest workout studio in Indianapolis! Be sure to give it a try and let us know what you think!